Working with the Mosfell Archaeological Project (MAP) – members of the MAP Project Davide Zori Phd and Professor Jesse Byock.
Mosfell is in the region East of Reykjavik, Iceland. In 2007, (Scandinavian Section, and the Cotsen Institute of Archaeology, UCLA) was awarded a five-year grant from Arcadia, administered by CMRS, to complete and document the research of the first eleven years of the Mosfell Archaeological Project (MAP), an interdisciplinary research project employing the tools of archaeology, history, anthropology, forensics, environmental sciences, and saga studies. MAP is constructing a comprehensive picture of human habitation and environmental change in the Mosfell region of western Iceland during the Middle Ages.
The story of how the archaeological research into the farm at Hrísbrú, which was the home of the Mossfellsdælingar – a powerfull Viking family of leaders, warrioirs, farmers and legal specialists, can be illuminated through the stories found in the later Sagas and other historical writings of the Icelanders.
Using the data that was gathered during that time, we have created a 3D reconstruction scale model of the site as it would have been around 1063.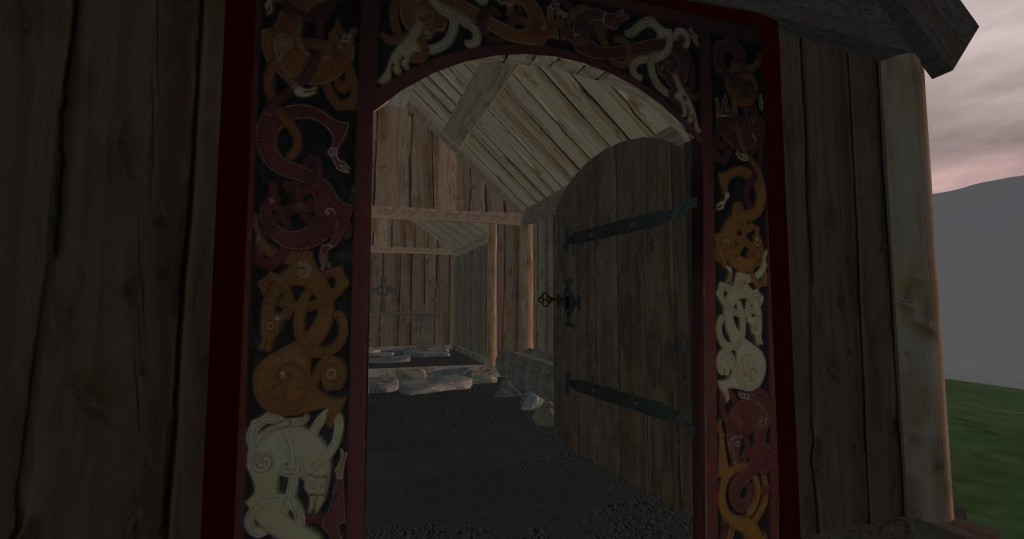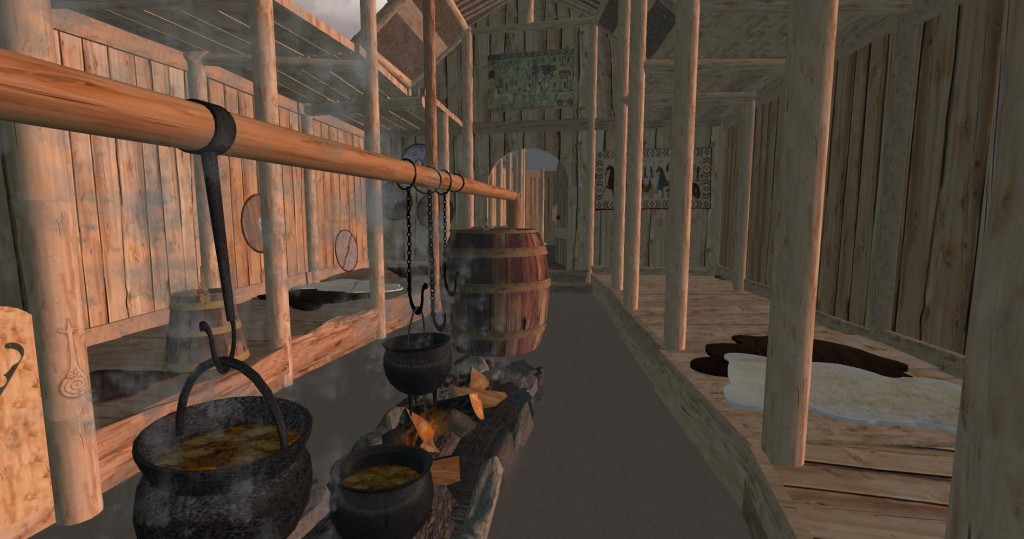 You can access our OpenSim grid to explore our reconstructions of Mosfell by following the instruction here.