Sparta Basilica – Greece
The Laconia Acropolis Virtual Archaeology project (LAVA) is a co-operative archaeological learning environment developed to address the need for students to be able to engage with realistic archaeological excavation scenarios.
The practice of fieldwork lies at the heart of archaeology yet poses particular problems for the learning of the subject. The opportunities for students to gain real-world fieldwork experience are limited. Even when available the roles that students can play, and responsibilities that they can take, are constrained.
The system helps students collaborate in exploring virtual archaeological excavations and facilitates them in constructing an improved understanding of the subject.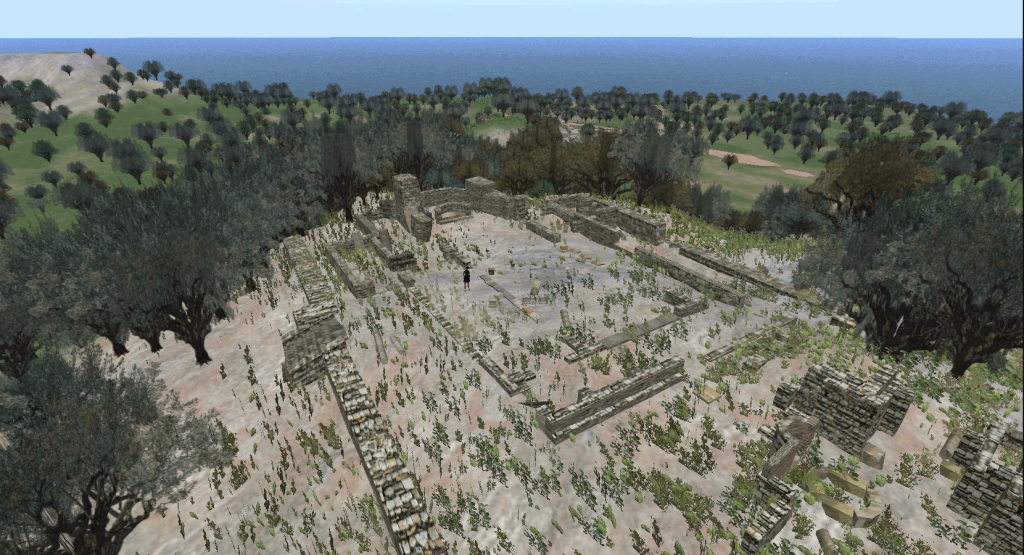 More on the LAVA Project at http://lava.cs.st-andrews.ac.uk/aims.html
ACKNOWLEGEMENTS
Work carried out by the LAVA Project was funded in part by SALTIRE (now CAPOD) through two FILTA and SELF development grants, and by the Higher Education Academy.
You can access our OpenSim grid to explore our reconstructions of Spartan Basilica by following the instruction here.