The motivation for creating the VHD in a virtual world was based on recognition of the fact that virtual worlds provide an immersive and collaborative environment which could be used to realistically and safely simulate operational, moral and ethical dilemmas humanitarian aid workers encounter in the field.
These simulations allow users to develop key decision-making skills as they explore and encounter dilemmas. They can also reflect on the possible consequences of their choices, without the associated endangerment of human lives that would occur in a real world situation.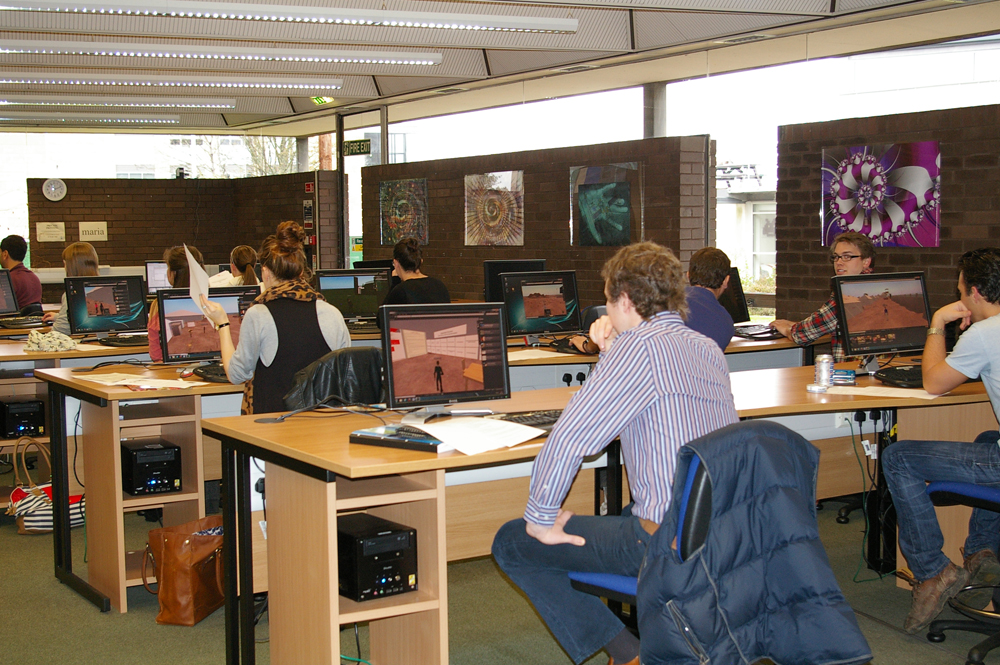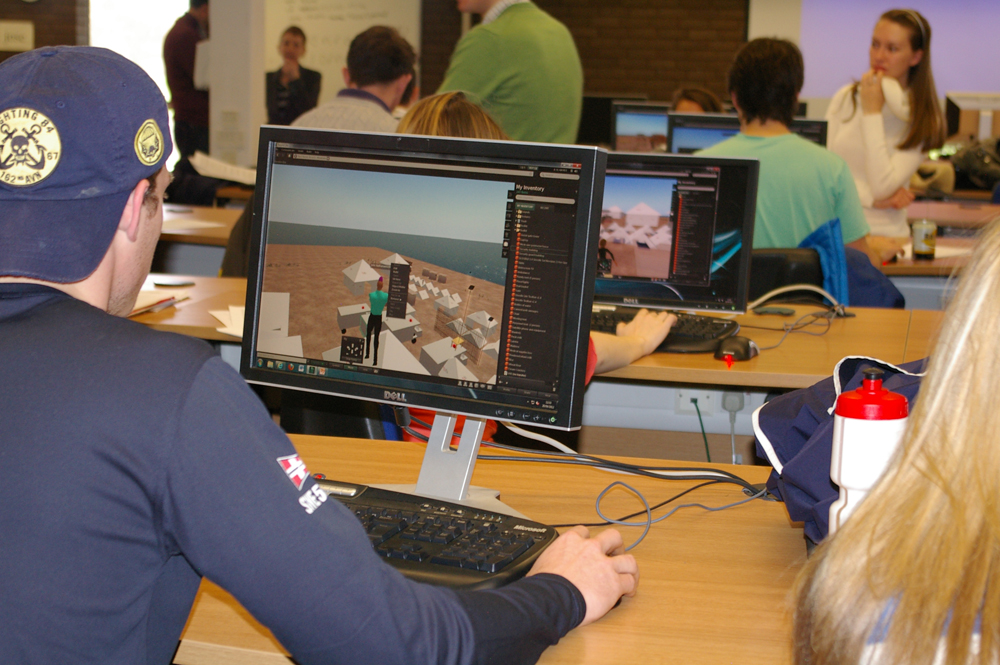 Managing Humanitarian Emergencies: Teaching and Learning with a Virtual Humanitarian Disaster Tool [Download]
Ajinomoh, O., Miller, A. H. D., Dow, L., Gordon-Gibson, A. & Burt, E. 2012 CSEDU 2012: Proceedings of the 4th International Conference on Computer Supported Education. Helfert, M., Martins, M. J. & Cordeiro, J. (eds.). SciTePress, Vol. 1, p. 55-64
ACKNOWLEDGEMENTS
The project received start-up funding in the form of a University of St Andrews' FILTA award. Work was carried out by Olatokunbo Ajinomoh as an MSc project in 2011.
Original concept generation and project leader, Dr Eleanor Burt, School of Management, University of St Andrews.
Special advisor and content development, Mr Alasdair Gordon-Gibson, independent consultant – NGOs & visiting scholar, School of Management, University of St Andrews.